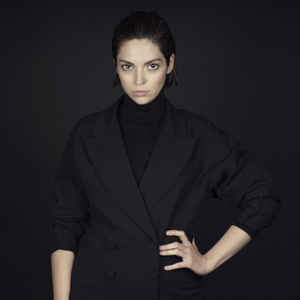 About
File under
Aphex Twin, Claude Speeed
" Melodic industrial pop based on lush yet sinister synths "
Julia Bondar is a Ukrainian Barcelona-based synth artist and producer who has been releasing material since 2018. She started as a member of the electronic duo Principal Uno alongside Andreas Zhukovsky, with whom she co-owns the modular synth company Endorphin.es. Together, they released the industrial/ darkwave album 'Blck Noir', before Julia embarked on a solo career.
In 2019 her downtempo album 'In My Neighborhood' was launched on the Detroit Underground label, and seemed to inhabit its own indefinable place. Julia took the geometry and spirituality of her sound and created complex, mystical soundscapes that feel as if they are actively avoiding any common physical rules.
Through singles like 'Dramatique Waters' and 'Fleurs Du Mal', inspired by French Charles Baudelaire's poetry, as well as her EP 'Forbidden Fruit', Julia Bondar has shown rapid evolution through forms of industrial, dark pop and more. As such, her album 'Industrial Symphony', released in September, feels like a nightdrive, a movie score from a sci-fi thriller, with low frequency bass and swelling sequences that build up anticipation.
Staying true to its title, the album is melodic and yet sinister, a restless and edgy album, born from sleepless nights and emotional changes. All in, Julia Bondar offers a constantly shape-shifting and all-encompassing musical experience.