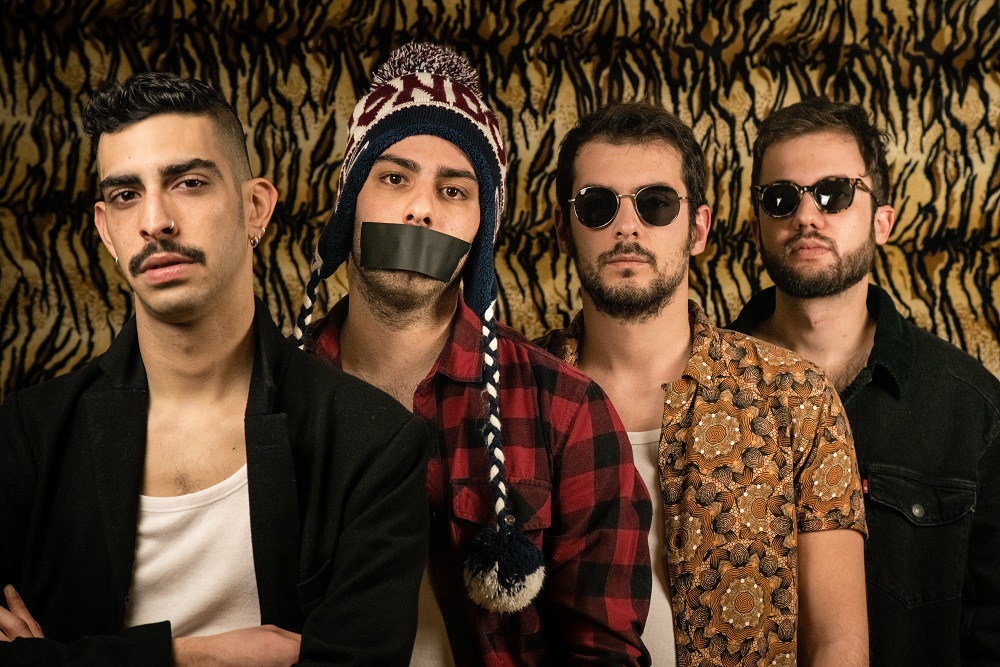 About
File under
Thee Oh Sees, Ty Segall, Shame
Free style
surf garage, lo fi post-punk
" In-your-face, frenetic garage-punk from Athens "
Following in the footsteps of unflinching bands such as King Gizzard and the Lizard Wizard, Shame, and The Hives, Athens-based garage/ post-punk quartet Minerva features Jim Koutsoulis (drums), Dennis Koutavas (guitar, vocals, keys), George Kouklakis (guitar, vocals) and Spilios Kakkas (bass). After playing a series of gigs alongside some household names from the local underground scene (The Cave Children, The Steams, The Noise Figures, Whereswilder, Bazooka) they released their self-titled EP in 2018.
The band's intentions were easy to discern, creating songs raw and sincere with a raucous intensity and an authentically fervent spirit. It's true that post-punk and garage revival are such long-running styles that 21st century practitioners sometimes sound like they're going through the motions, but Minerva's music is a reminder of just how vital the scene is at its best; the guitar-work sounds exciting and fresh.
The band's debut album, 'Konserva', was released in February 2020, comprised of songs in both English and Greek. The rhythm section hums song after song with frenetic drumming and a joyful, propulsive bass; and although the framework of their music is familiar, the energy they bring to it feels new, electrifying their songs as they bridge the personal and socio-political with wit and fury directed at modern life: "Falling flat on your face, that's what life is/ known strangers everywhere and always together alone" they sing in 'Chroma/Chronos', meaning Colour/ Time. "Wow, I live a drama, a bad drama/ karma fucks me, I fuck it too" they shout in 'Drama'. At first listen, Minerva can be abrasive and in-your-face. At second listen, the strength of the songs starts to sink in, and by third listen, you begin to understand why this band has such a powerful impact. Highly recommended.