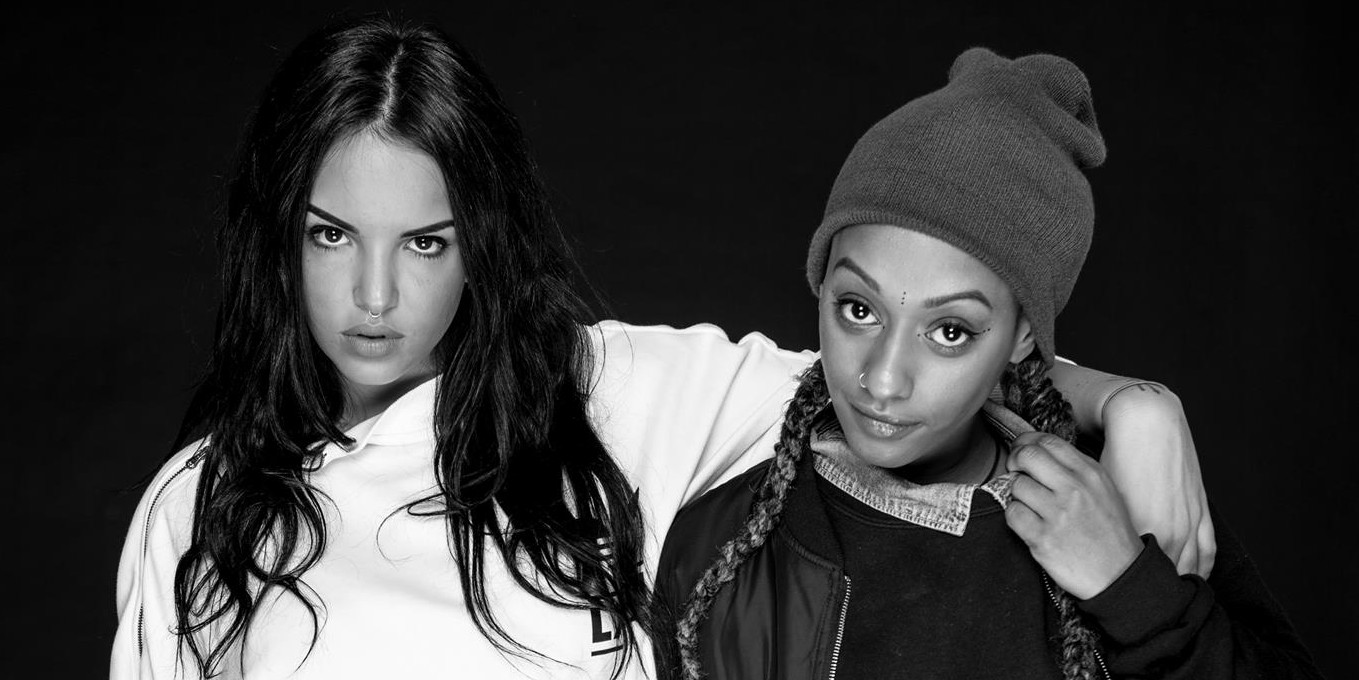 About
Free style
Hardcore German rap
" This female, badass rap duo from Berlin are hitting a new voice for the German youth. "
Female rap duo SXTN has already caused a stir with hits such as 'Ich bin Schwarz' ('I am black'), 'FTZN IM CLB' ('Pussy in the club') and 'Deine Mutter' ('Your Mother''. Their anti-social demeanour depicts a party-hard-rap-harder attitude. It's explicit and loud and, incidentally, contains powerful feminist themes – but you won't catch them acknowledging that.
In Berlin's music scene, SXTN are making a very loud noise. Their debut Asozialisierungsprogramm has brought them a lot of attention. With multi-ethnic backgrounds, they are the hardballers of a new German generation, full of vigor and angst. This isn't about gender or making political statements, but by removing the male agenda from their music, JuJu and Nura are generating a lot of media attention, especially when the local rap scene is dominated by male figures – Bushido, Kool Savas, etc. Having  finished the FTZN in Club tour of Munich, Stuttgart, Hamburg and Berlin, SXTN are working towards bigger and louder things for 2017.