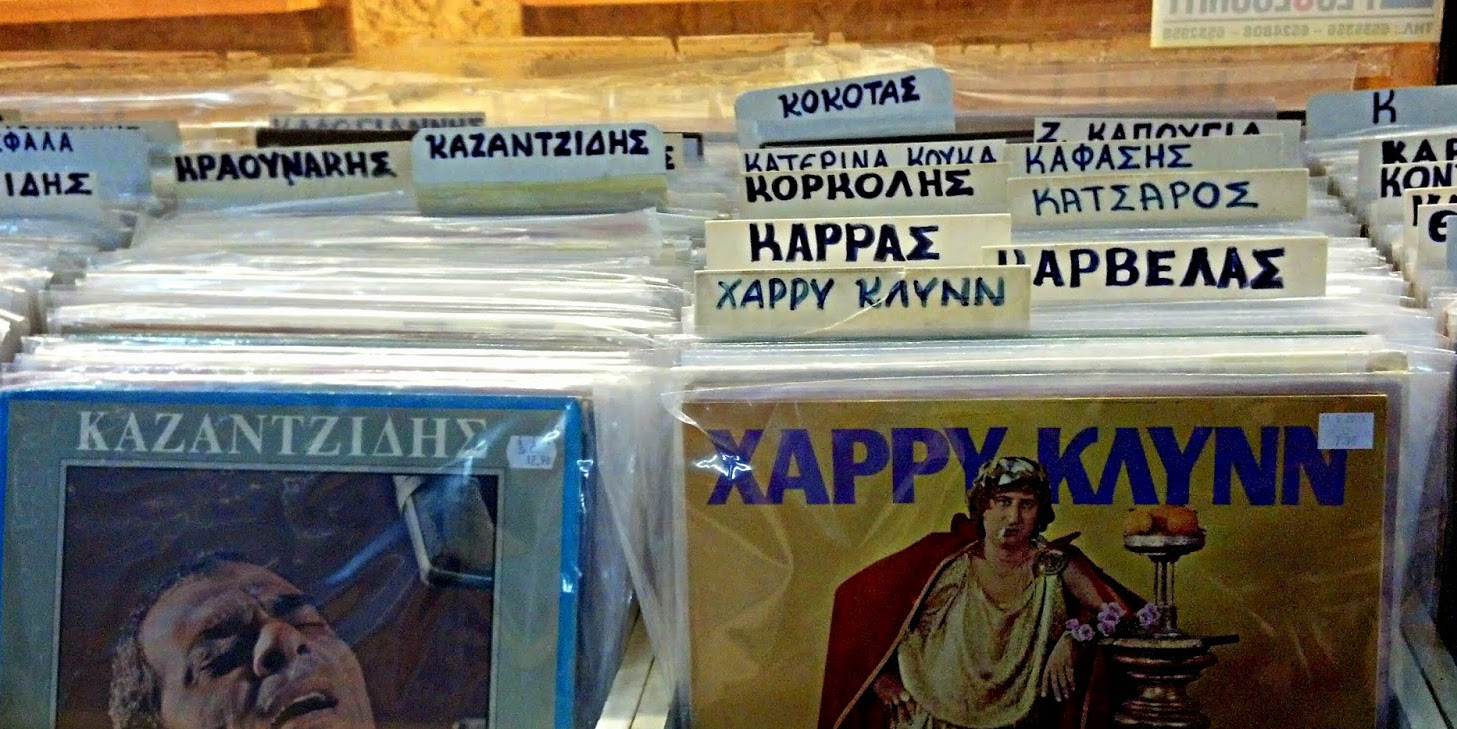 Spending a few days in Athens? Why not hunting for vinyle gold? Here's our complete guide to crate-digging in the marvellous Greek capital!
MONASTIRAKI FLEA MARKET & RECORD SHOPS IN PSIRRI
Strolling around Monastiraki will make you feel in the centre of the entire city, in the heart of the old Athens neighbourhood. The easiest way to get there is to take the metro. As you step out of the Monastiraki station, you'll have Ifaistou Street on your left, a pedestrian road that serves as an entrance to the flea market. In the past, most of the action took place on Sunday mornings, in the alleys. Sellers would unload boxes of records from their cars and line them up on the street. No matter how early they'd come, the most fervid collectors were already there, eager to snatch the rarest and best pieces. Set apart from the shops that sell clothes and the typical souvenirs, here is the Mecca for record junkies! Within two minutes of walking, you can find at least eight record stores, full of new and used stuff, suitable for aficionados of any and all genres. Keep in mind that most of these shops will buy any old record you have, but the price offered won't be great, that I can assure you. Also, while you may come across something really rare every once in a while, chances are it will be overpriced.
You can tell a good record shop by the smell, musty like an old basement – the smell of treasures forgotten by too many for too long. In Monastiraki, you can find lots of them. Here, as everywhere else, collectors should carefully check the condition of the records, as some of them might be close to unplayable. The first store on Ifaistou Street, on your right, is 7 + 7 Music Store, one of the oldest surviving record stores, known to older generations as Vassilakas.  It's a very good second-hand record shop, packed with hard-to-find records of different genres – psych, new wave and funk, as well as new vinyl releases.
Taking up most of the gallery on your right, including the basement below, is Zaharias, named after the owner. After playing with a few local rock bands, he went into the vinyl trade, starting with a few boxes in the alley on Sundays. Now he runs one of the biggest second-hand records/CDs shops in the country. It's where the biggest part of any Athens-based collection ended up during the great vinyl purge, and it's almost impossible not to find something you'll like, at a good price.
A few steps further is the labyrinthine area of Psirri, where Habeat Records offers a fine selection of underground and hot-right-now house and techno records. Buried in Agia Eleousis is To Diskadiko (literally The Record Shop), owned by Iosif Angelidis, who has been in the vinyl trade since 1980. Iosif has some pretty interesting stories to tell about the vinyl junkies of Athens – like the rumour that circulated a few years ago, about a supposedly lost psychedelic album, recorded in prison by Turkish dissidents. Everyone was looking for it for years like crazy! But much to their dismay, the album never existed.
RECORD SHOPS IN EXARCHIA
Besides Monastiraki, Exarchia is the top place to go crate-digging in Athens. It's like a college town within the city of Athens, a home to students, alternative bars and restaurants, as well as some of the best used vinyl and CD shops. Most of the really cool stuff is in the small streets around the central square. At first pass, it just looks like a confusing mess of shops, posters and graffiti. Located in the centre of the area, Rhythm Records offers new and used punk rock and post-punk albums.
Dark Side specializes in post-rock, stoner and darkwave, while Art Nouveau is founded by the iconic Nikos Kontogouris, who would make Jack Black in High Fidelity look almost irrelevant. You'll be amazed by the variety of vinyl, from 1960s rarities such as the otherworldly eight-minute cover version of 'You Keep Me Hangin' On' by The Tea Company, regarded by 1960s collectors as a true milestone, to 1980s punk gems, in mint condition and at fair prices.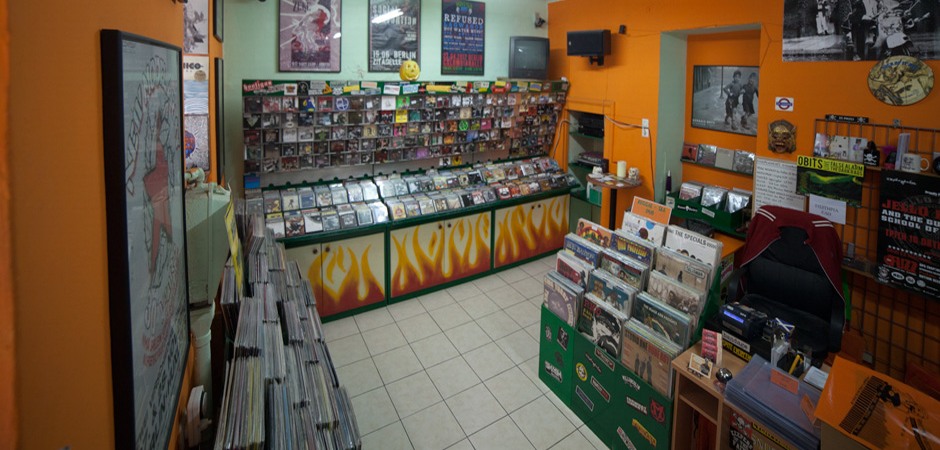 Record fairs
Crate-digging is a lonely pursuit. Collectors are often stuck refreshing auction web sites, browsing half-empty aisles or flipping past copy after copy of Manos Hadjidakis' Gioconda's Smile at a thrift shop. However, for crate-diggers desperate to commune with other fans as they expand their collections, there's always that vestige of old media: the record fair.
There may have been an explosion of boutique fairs in Athens in the last few years, from larger events such as the open-air bazaar Vinyl in The City in Pedio tou Areos, to the smaller pop-ups like in An Club, but one good old-fashioned market remains the biggest and busiest of the lot. Vinyl is Back is a tightly run professional fair with a long tradition among music enthusiasts seeking out limited editions – I once saw a man in his fifties crying over Grodeck Whipperjenny's Secret Second Album; he'd just found it! Also on offer are numerous rarities – for example, the Akritas original Polydor LP by Akritas, a 1970s Greek prog-rock band, was sold for 250 €, while on eBay, it can fetch a price of around 375 €.
The internet has changed the record fairs in many ways. Where once traders would proudly display the most prized items out front, now they're more likely to sell to the highest bidder on eBay instead. Nevertheless, the fairs remain a fertile ground for bargains, and their appeal is actually broadening, as they offer the chance to meet fellow obsessed collectors. Besides, the scariest thought for any current or retired crate-digger is imagining a world where the sport no longer exists. Luckily, some collectors will remain adamant about the practice, and there will always be a basement somewhere, filled with a hoarder's secret treasure.