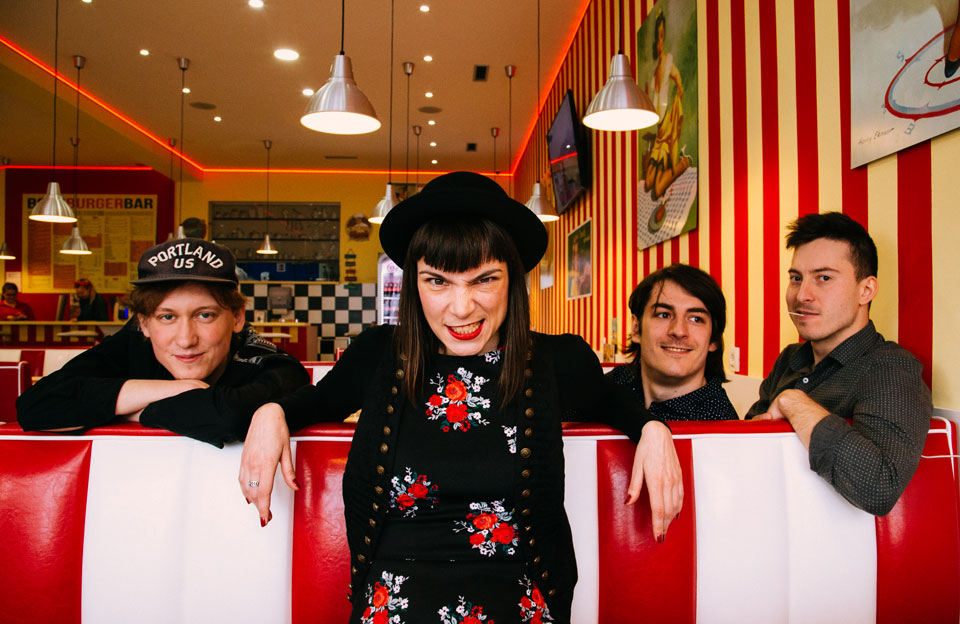 About
File under
Alabama Shakes, King Tuff, The Milk
Free style
Blues Rock, Surf Rock
" They dream about the world before androids "
Imagine a group of young and curious time passengers who like to travel somewhere between middle and late 20th century and explore sounds of the past like vintage rock, blues, soul, psychedelic, surf and dub records. They came back home in the winter of 2016 and occupied an underground garage near Zagreb's train station to start the old fashion rock band Tyger Lamb.
Formed by a pretty girl in the front and three guys around her, they enjoy good whiskey, old music, movies and cars and sometimes share dreams about the world before androids. The first important step for Tyger Lamb was to enter Demofest 2017 in the city of Banja Luka, Bosnia and Herzegovina. It's an annual competition of new unsigned bands from all over Balkans and they won second prize.
After playing few club gigs in Zagreb and uploading a couple of demos on Soundcloud, they made a record deal with Dirty Old Label, a small company renowned for their discovery of the Croatian surf rock heroes The Bambi Molesters, more than twenty years ago. So, it's not a big surprise that Dalibor Pavicic of The Bambi Molesters and The Strange was invited by his old label to produce the Tyger Lamb debut album entitled Born Into This, ready to release in May 2018. The first taste of the album is a blues'n'surf single "The Others" which sounds like a solid example of how young Tyger Lamb not only enjoy but truly understand the old styles.