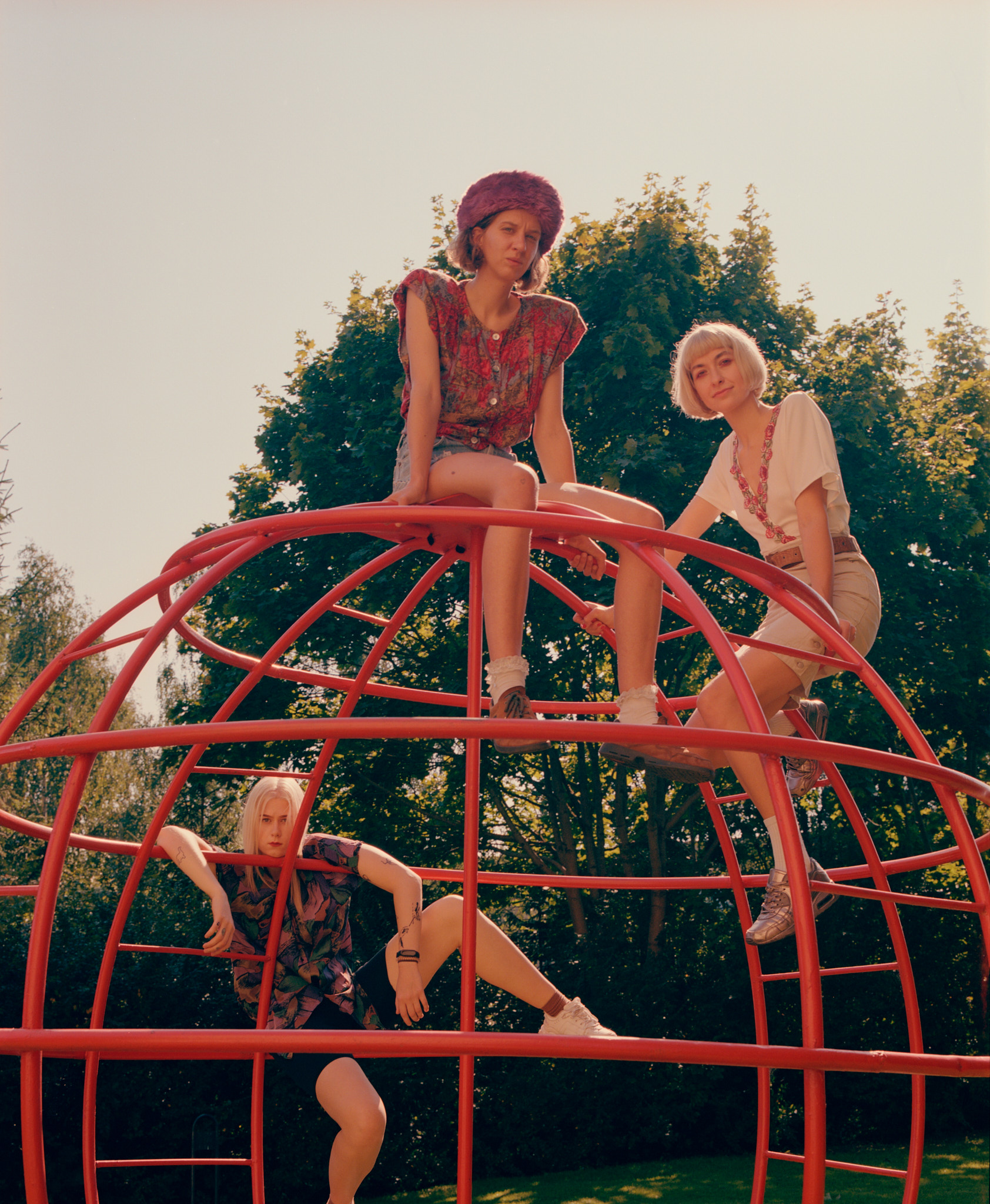 About
File under
Warpaint, Shopping, The Slits
Free style
Funky, energetic, and ironic mix of surf rock, soul, rap & punk
" Armed with guitars (and made-up Italian names), these sisters in crime take no prisoners "
shishi played their first gig in 2017, but this band is so ubiquitous in the Lithuanian alternative music scene, it seems they've been around way longer. It's true, in a way as shishi were formed by three female musicians with considerable experience. Previously, lead singer/ guitarist Giedrė Nalivaikaitė was in retro-pop duo Elle G, while bass player/ singer Dominyka Kriščiūnaitė and drummer/ singer Elena Neniškytė were performing in Lithuania's biggest reggae band Ministry Of Echology.
However, after forming shishi they decided that it was time for something totally different. In their own words, "the band was formed by three vocalists trying to play instruments they couldn't play". Even if their first gigs were a bit raw, the band immediately grabbed attention, and were soon collecting nominations at all sorts of Lithuanian music awards. A groovy mixture of surf, soul, rap and trash (that's, more or less, how the band describes their sound), shishi released their debut album 'NAx80' in 2018.
2020 brought the sophomore album 'Mafitishei' and a line-up change – new drummer Kamilė Griušytė joined. The band said this was "an album about being overwhelmed by people – when nothing makes sense, everything starts sounding like – flachudi kliush mafitishei. You're lost and confused, and tired, and on top of that, too lazy to deal with any of this."
Never ones to shy away from an unusual idea (or two), shishi released 'Vilniaus Skaičiuotės' EP in 2021 – basically, a collection of kids' counting games, performed in their inimitable style. No one knows what comes next, but it all looks promising for this trio of Lithuanian mermaids.
Oh, and by the way, they call themselves Victoria, Maria Rosa and Benadetta. And these are not their real names (and none of them were born in Italy) but they like to introduce their songs in Italian during the shows. For no reason, really. You don't need a reason to have fun.
Picture credits: Visvaldas Morkevicius