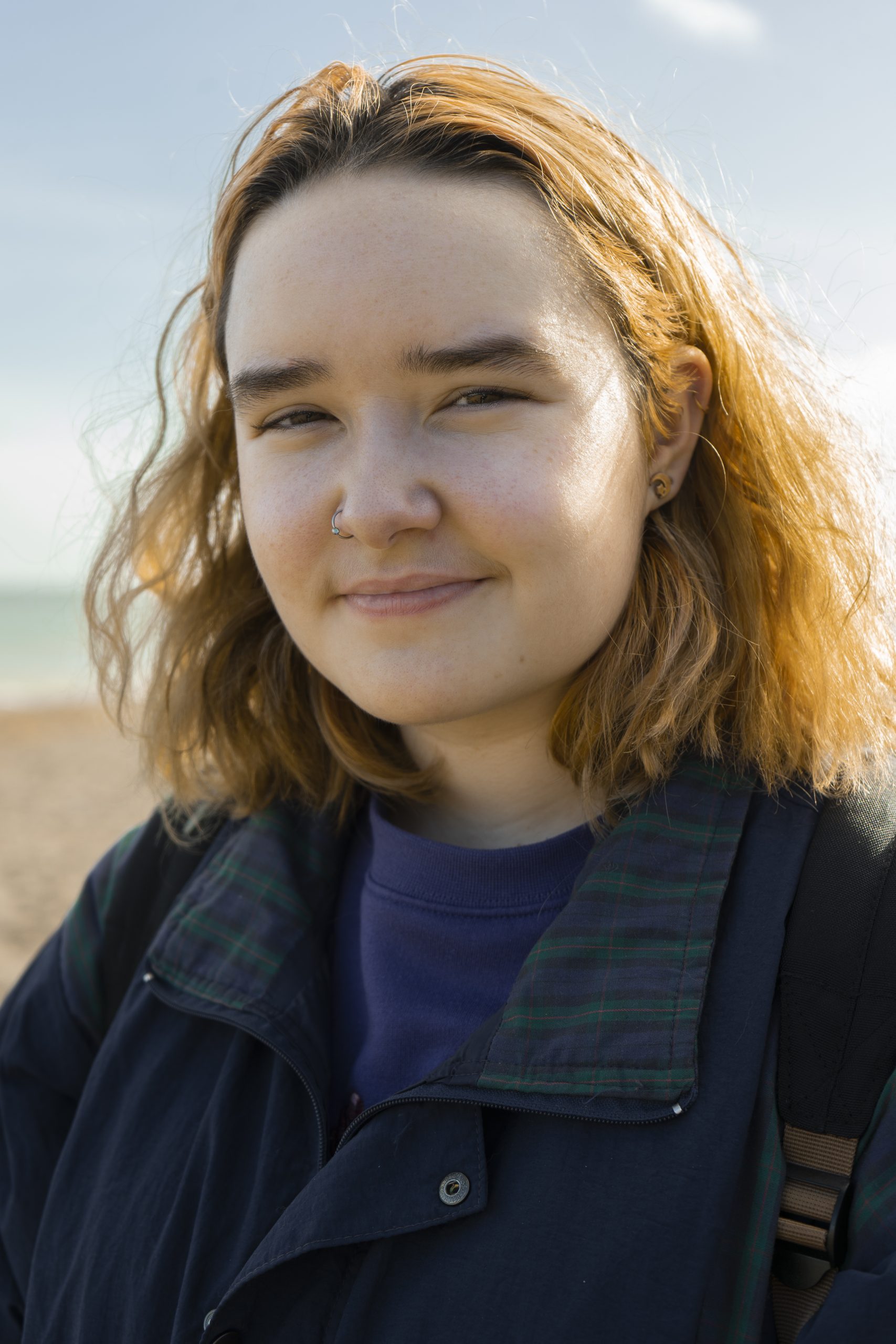 About
File under
Phoebe Bridgers, Ariel Pink, personal poetry
Free style
Self-defining bedroom pop
" Emotions laid bare in lo-fi odes to an examined life "
Small-town life feels still smaller in the midst of a global pandemic, but Smoothboi Ezra, who's coming of age amidst fireworks of hype, is using it to produce brilliant, introspective pop. "I don't really know where I fit in, because I don't really know what genre of music I make," they told NME in an early-career feature interview. "I make stuff and if it sounds ok, I'll release it."
It's a strategy that clearly works. In their short career, Smoothboi has delivered a series of slow-paced, delicate yet cutting odes to modern life, and sometimes, simply to things that grab their attention. Debut release 'Thinking Of You', for example, was about the messy love affair between the lead characters in a Disney sitcom 'Good Luck Charlie'.
Greystones, the seaside town that Smoothboi hails from, has the air of an upmarket Dublin suburb, packed with pricey houses and feature coffee shops. It's also the kind of place that would force self examination, leaning more towards well off executives than teenage parties, and closely connected with the rural pull of its hilly backdrop.
Smoothboi's sound is crafted in their bedroom, built on dabblings on a Phoebe Bridgers-esque knack for bringing events to life. It's been singles and an EP entitled 'Is This It' so far, with the latest release 'My Own Person' an ode to teenage confusion and identity, and a great place to start.
In it, their heart is laid bare in what's half ditty, half poetic take on the depth of life itself. "I wanna blend into the background, I wanna be nobody and never make a sound," they sing, brilliantly succeeding in doing exactly the opposite of that professed desire to blend into the background along the way.
The message here is one of personality, one of standing out on the strength of your own undiluted, raw self and your emotions, rather than conforming to anyone else's expectations. Smoothboi Ezra's music, in short, is a beautiful glance at how the profound can often come from the observational and the unremarkable.